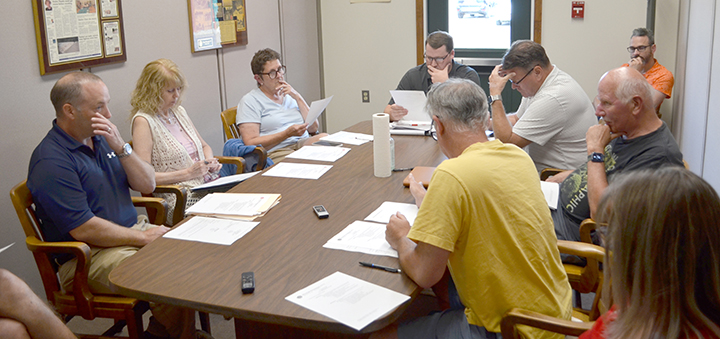 The Norwich common council discussed a plan at an Aug. meeting to create the Downtown Business Relief Program with funds from the NY HUD. The funds will provide up to $10,000 in aid to local business impacted by months of downtown construction. For additional information contact Norwich Community Development Director: 607-334-1229 or email escrivener@norwichnewyork.net. (Photo by Tyler Murphy)
NORWICH — After months of ongoing construction on Broad Street and numerous complaints from suffering business owners as their revenues slid, customers hid, and construction continued to create sidewalk closures, and traffic jams; The City of Norwich took great measures to develop a program to support local business owners.
A special council meeting was held August 29 to brainstorm a plan to support local businesses in their loss of revenue and continued hope to stay open and fully staffed.
Root's Flooring and Paint owners Kelly and Steve Root responded in writing about their local ordeal stating, "We are a small business since 1963 and have four employees. How are we honestly suppose to survive through this? I wasn't there the day the day the B. I. D (Norwich Business Improvement District) stopped in to ask how this has impacted us. It has Impacted Us -Terribly. Customers can't get to us."
City of Norwich Community Development Director Erik Scrivener said, "The Downtown Business Relief Program (DBRP) was put together and I gave a call to the Department of Housing and Urban Development (HUD) explaining the situation and on-going construction; how its impacted our downtown businesses. HUD accepted the program plan; then it moved to City Council and was approved locally."