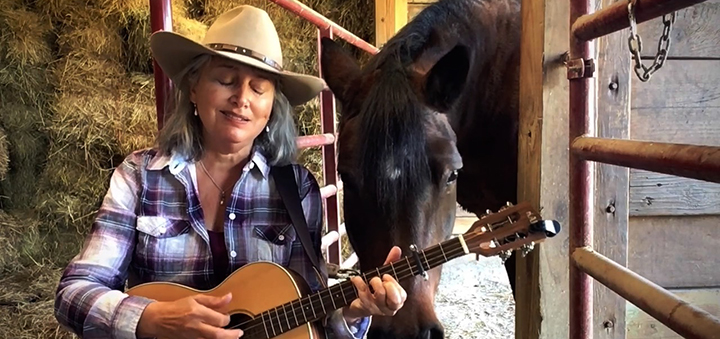 Songwriting Workshop Series I and II Instructor Reyna Stagnaro. The Earlville Opera House will be hosting a Songwriting Showcase at 7 p.m. on Saturday, November 12, where participants in the workshops will perform the songs they crafted during the workshops. (Photo from the Earlville Opera House Facebook page)
EARLVILLE — Earlville Opera House invites you to a special evening on Saturday, November 12 at 7 p.m. where our Songwriter Showcase will feature several talented musicians who participated in the EOH's Songwriting Workshop Series I and II facilitated this fall by Instructor Reyna Stagnaro.
Reyna states this is "truly a dynamic and diverse mix of amazing writers and musicians; I am honored, and humbled, to lead this group. Come enjoy an evening of original music and the stories behind the songs. Experience the magic of the songwriter/listener experience in an intimate setting. The performance will be on the main stage of EOH's historic, enchanting theater."
Tickets are $10 and can be purchased online or at the door. Come enjoy and support original music and our local treasure, the Earlville Opera House.
Earlville Opera House is located at 18 East Main Street in the charming Village of Earlville, NY and is handicap accessible. Vaccine proof is no longer required, masks must be worn inside due to the 1892 theater having no HVAC system. Please check our website for the latest updates and for further information on our programs and services, and like us on Facebook!
Events are made possible, in part, with public funds from New York State Council on the Arts with the support of the Office of the Governor of New York and the New York State Legislature, and through the generosity of EOH members.
-Information provided by EOH