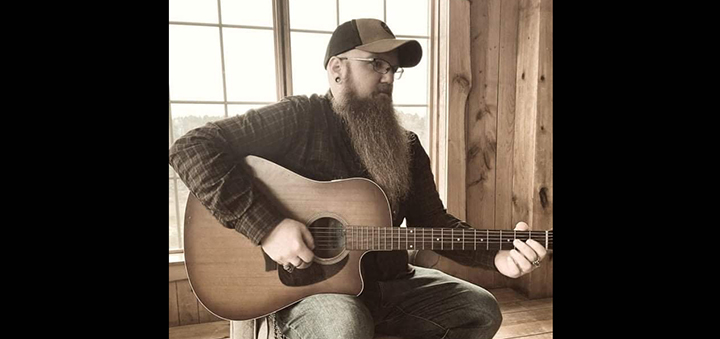 Mike Mullenax, American Country/Rock singer and guitarist will perform during the Oxford American Legion's Halloween costume party on Saturday, October 29 from 7 to 10 p.m. Don't miss the fun! (Submitted photo)
OXFORD — On Saturday, October 29 from 7 to 10 p.m. the Fort Hill American Legion Post 376 is hosting a spooktacular Halloween costume party and all adults are invited! There will be contest prizes, specialty drinks, and live music for a wicked good time!
Starting at 7 p.m., singer and guitarist Mike Mullenax is back by popular demand. This fresh, young acoustic artist is a crowd pleaser and gets listeners to sing (or maybe howl) along. Mike plays everything from old outlaw country, southern rock, classic rock, 90s alternative rock, and some modern country.
Still have that cape or claws somewhere? If you come wearing a Halloween costume, you might win a prize. Judging will be at 9 p.m. There are three judging categories: most original, scariest, and funniest.
Toast All Hallows Eve! If you imbibe, there will be scary cocktail potion boos and brews. Raise a glass of "Witches Brew" (a green cocktail) and have some spooky-licious Jell-o shots like Dracula's Blood, Candy Corn, and gummy eyeballs; they're a scream!
All vampires, mummies, witches, or just mortal adults (21+; have your ID) are welcome, no cover charge. Mike's set is from 7 to 10 p.m. but you can come earlier to see what others are wearing.
Post 376 is located at 17 S. Washington Ave. (Parking in rear on Rte. 12.) For further information, call (607) 843-8166 or visit OxfordLegion.com.