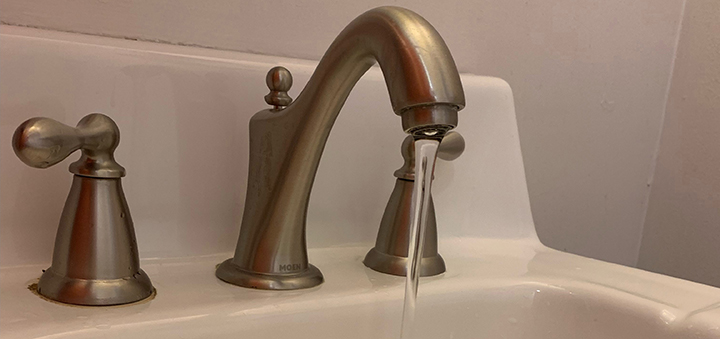 The Low Income Household Water Assistance Program (LIHWAP) will provide up to $2,500 for delinquent drinking water bills or wastewater bills, or up to $5,000 for delinquent combined drinking water and wastewater bills. (Photo by Sarah Genter)
NORWICH — The City of Norwich has signed a vendor agreement for the New York State Low Income Household Water Assistance Program (LIHWAP), which assists low-income households on repaying delinquent drinking water and wastewater bills.
The program is provided through the New York State Office of Temporary and Disability Assistance, and is funded by the Consolidated Appropriations Act and the 2021 American Rescue Plan. The funds will provide each approved household up to $2,500 for drinking water, $2,500 for wastewater, or $5,000 for both.
"It's based on eligibility, but what they do is they apply and then the payment comes directly to the city, and it's for delinquent water bills. So they'll pay their whole account up to that $5,000 total, but the actual person has to apply for it," explained City of Norwich Director of Finance Dee DuFour.
According to a resolution passed during the December 7, 2021 special common council meeting, the program first began in December of 2021, and it will run until September 30, 2023, or until funds have been exhausted. Assistance is available for both homeowners and renters who pay their own water bills. Landlords who rent properties in which the tenant pays for water or wastewater are unable to apply.
Information and the application can be found at otda.ny.gov/LIHWAP. Information and links have also been provided on the City of Norwich website, norwichnewyork.net, and the City of Norwich Facebook page.