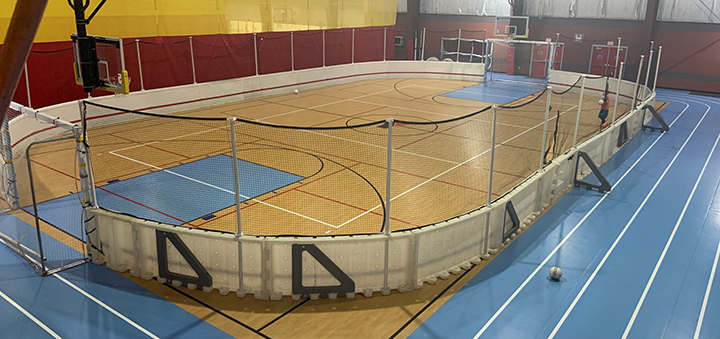 The indoor soccer arena at the Norwich Family YMCA. Indoor soccer registration for members is open today through February 13. For non-members, registration will begin on February 7 and run until February 13. (Photo from the Norwich Family YMCA Facebook page)
NORWICH — The Norwich Family YMCA has started registration for their indoor soccer program. YMCA members can register now through February 13, and non-members will be able to register form February 7 through 13, space permitting.
The program will cost $40 for members, and $65 for non-members. Registration forms can be found at the Norwich Family YMCA front desk.
The indoor soccer program will also be split into four divisions: four to five year olds, six to eight year olds, nine to ten year olds, and 11 to 12 year olds. The four and five year old division is limited to 16 participants per session, and the rest are limited to 64 participants.
Practices for all divisions are set to begin on Monday, February 21, and games for six to 12 year olds will begin on Saturday, March 12. COVID-19 restrictions and guidelines will be mandatory for all participants.