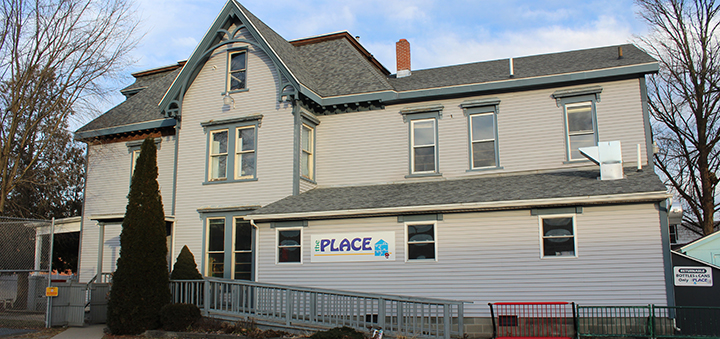 The Place facility, located at 22 East Main Street in Norwich. The Place is offering one more month of their Fun at Home kits, which are packages of four to five activities for children and their families to enjoy together. (Photo by Sarah Genter)
NORWICH — Youth service organization The Place, located at 22 East Main Street in Norwich, is holding what may be their last month of Fun at Home activity kits.
The program first began in February of 2021, as a way to give children and families in Chenango County something fun to do together, and at home, during the pandemic.
"Some of the activities were designed for children to work on independently, while others were for the family to work on together," said Vesely. "It was the hope that by providing these kits to families during the pandemic, children had developmentally appropriate things to keep children engaged and cognitively stimulated. We also hoped that these kits assisted in promoting mental health during a time when so much is weighing on all of us."
Each kit provides the household with four to five activities for the month. In the past, Vesely said the kits have featured activities focusing on art, math, motor skills, and more.
"We really vary the kits each month. For instance, January's kit will be focusing on owls, so we'll have different activities to include with owls and things like that," Vesely explained. "We've really kind of looked at a holistic approach, and the whole idea behind it was to help families do things together, and eat things fresh, particularly during the pandemic when parents haven't been able to get a break."
She added that kits are appropriate for children of all ages.