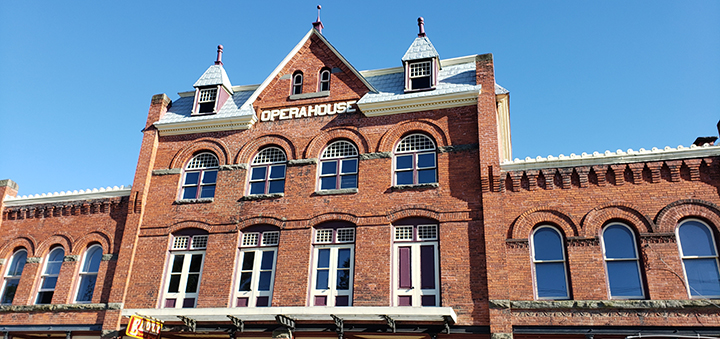 The historic Earlville Opera House is approaching its 50th year as a multi-arts center, and officials are celebrating by bringing back favorite performers from the past. The EOH committee is also looking for ideas from the community to help make the 50th anniversary year one to remember. (Submitted photo)
EARLVILLE — When the clock strikes midnight on New Year's Eve, the Earlville Opera House (EOH) won't just be ringing in the new year; they'll be ringing in their 50th year as a multi-arts center.
While the building itself is nearing 130 years old, and has always served as an opera house, for the last 50 years area residents have enjoyed the multiple forms of art presented at the EOH.
"The Earlville Opera House has traditionally been known as a presenting organization, meaning we present music. The fact that we have three gallery spaces here and we do workshops makes us a multi-arts center, meaning we have multi-disciplines happening here," said EOH Executive Director Michelle Connelly.
She said the facility is now recognized as a cultural service provider as well.
"With the addition of us taking on the State Community Regrant Program, we're also now a cultural service provider on top of being a presenter and a multi-arts center. So we're a cultural service provider meaning that we help a field in the tri-county area through grants and technical assistance and that sort of thing. Help them emerge."
The 50-year milestone will be celebrated throughout all of 2022, with several past performers, and a few new ones, set to take the EOH stage once again.