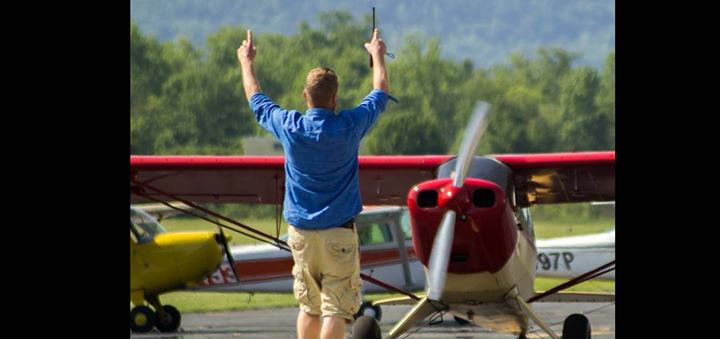 A plane prepares to take off at the Lt. Warren E. Eaton Airport in Norwich. The airport is now also home to Just Jump Skydiving, a family owned and operated skydiving company that offers tandem jumps for novices and seasoned skydivers alike. (Photo from the Lt. Warren E. Eaton Airport Facebook page)
NORWICH — Get out your bucket lists, because Just Jump Skydiving has relocated to the Lt. Warren E. Eaton Airport in Norwich, and is currently accepting bookings.
The family owned and operated company decided to take the leap after meeting with Airport Director Shane Butler, who said he initially reached out about holding a skydiving event at the airport.
"They were located actually in Cooperstown, and they were doing some different jumps at other airports for people. And I just contacted them and said, hey, you know, what's the chance you could do some at Norwich Airport? Just kind of like a cold call. You know, maybe like do an event here or something," Butler explained. "They came here, looked at the airport, and realized that our setup at the airport kind of gave them a better opportunity. So we started having discussions, and lo and behold it all worked out and they're coming here."
"We're just excited to have them here and, you know, excited that people can start scratching off their bucket list of things they want to do, let alone here locally," he added.
Just Jump Skydiving is owned and run by John and Kathleen Snurkowski, and their son John, veteran skydivers who first discovered their passion for the sport in 2002.