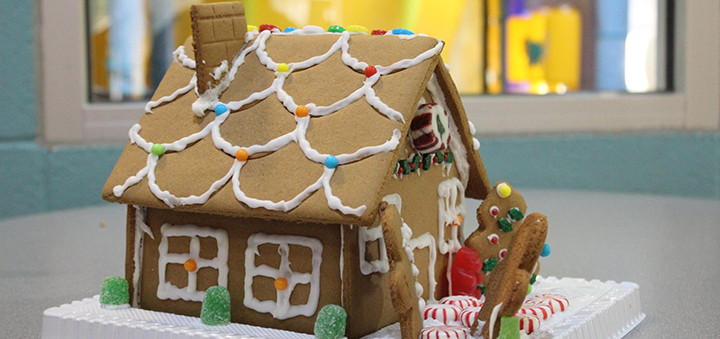 The Norwich Family YMCA has expanded their annual gingerbread house workshop into a full blown Winter Wonderland. This year's event will feature the gingerbread workshop, a hot cocoa bar, festive treats, games, and a scavenger hunt. Pictured is a gingerbread house made during the 2016 Gingerbread House Family Event. (Photo from the Norwich Family YMCA Facebook page)
NORWICH — The Norwich Family YMCA will be holding their first Winter Wonderland holiday event in the Community Room from 6:30 to 8:30 p.m. on Friday, December 10.
The new event is an expansion of the YMCA's annual Gingerbread House Family Event, according to YMCA Youth Development Director Kelly Reppert.
"It's kind of a new take on the gingerbread event that we've had in the past," she said. "I thought that the gingerbread workshop was kind of a good thought, it just needed a little bit more, I don't know, excitement, a little bit more to offer. And we thought with Winter Wonderland, we really got into the whole idea of decorating and really turning the Community Room into a winter wonderland."
Admission is $5 for YMCA members and $7 for non-members.
In addition to the gingerbread workshop, the Winter Wonderland event will also feature several other holiday themed festivities.