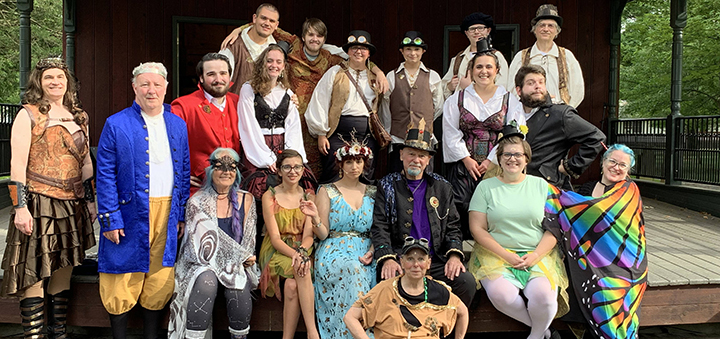 The cast of Sherburne Music Theater Society's production of "A Midsummer Night's Dream," performed in Sherburne in August. In preparation of their 2022 season, SMTS is looking for experienced and aspiring directors to produce plays, musicals, or original works. (Submitted photo)
SHERBURNE — The Sherburne Music Theater Society (SMTS) is calling all experienced and aspiring directors to apply for their 2022 season. SMTS is looking for directors to propose ideas for a play, musical, or original work, and to bring them to life for 2022 performances.
"They need to come to us, you know, with a show in mind and a proposal, giving us information about the show and, you know, kind of a tentative budget or what they think it might be. If there's any special issues with it that we might have to think about," said SMTS Board Secretary Colleen Law-Tefft.
She added that while experience in the theater is preferred, it is not required to be considered for the position.
"It could be anyone, honestly. We prefer they have experience in the theater, they don't necessarily have to have directed before," said Law-Tefft. "We'd like them at least to have been onstage or done some backstage work or something. You know, cause that's going to give them a better sense of what the whole job of being director entails. Because it's a big job."
The deadline to apply is this Saturday, November 13. Prospective directors who wish to apply should fill out the form provided on the SMTS Facebook page.
"There's a post in there with the links to the form and like a, just kind of an explanation of everything so they know what the requirements are," said Law-Tefft.