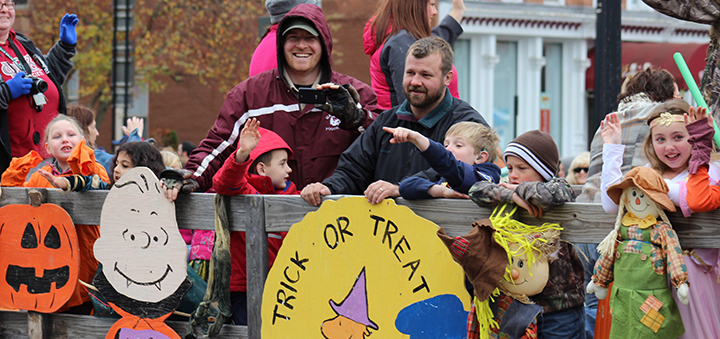 A float participating in a prior YMCA Halloween Parade. The parade will be back on October 30, as part of a full day of seasonal events, including Saturday in the Park, the first Norwitch Fall Festival, and Trunk or Treat. (Submitted photo)
NORWICH — The long-running Norwich Family YMCA Halloween Parade will return in person this year in conjunction with the first ever Norwitch Fall Festival, and the last Saturday in the Park with Chobani event of the season, on October 30.
The parade will begin at 11 a.m., with participants lined up on several side streets off of South Broad Street, including Beebe Avenue, Francis Avenue, Hickock Avenue, Conkey Avenue, and Front Street.
Norwich Family YMCA Executive Director and CEO Jamey Mullen said the parade has always served as a fun community event that allows children and adults alike to show their creative side.
"I think the one thing that has remained constant with the parade, it's a community event that just brings people and families together and allows the creativity. It allows fun and laughter, and let's say some scares, also," he said.
"Norwich has held true with Halloween and ... the fall season with different events. So as you can tell on the 30th, the Saturday in the Park, kind of the resurrection of the Pumpkin Festival, to an afternoon or day of events and activities, and the Y Parade is in the middle," Mullen added. "The one thing that's common with all three of those events: the fall season, family, fun, you know, just bringing people together and, I guess that's what Norwich does well throughout the year."