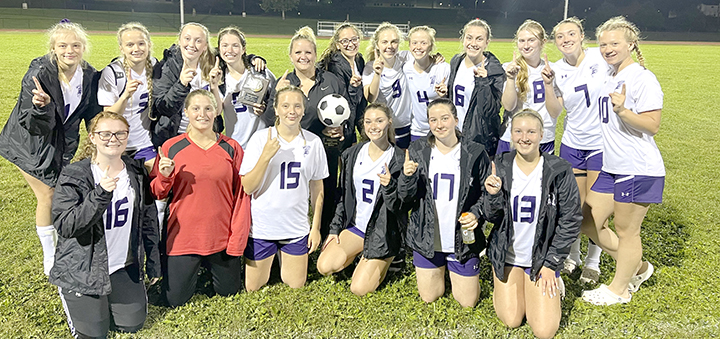 Norwich's varsity girls' soccer team is off to a great start this year with a record of 5 wins, one loss and one tie. The team will host Cincinnatus at Norwich High School at 4 p.m. Saturday, September 18. (Submitted photo)
CONKLIN- Coming off of a bitter last-minute loss to the rival Oneonta earlier in the week, the Tornado (5-1) looked to bounce back against the Susquehanna Valley Sabers on Tuesday afternoon. But that attempt at a bounce-back win was in jeopardy as SV led 2-1 at halftime.
Norwich senior Emily Evans found the net for the Tornado- recording her second goal of the night to knot the game at two apiece. Meanwhile, the Purple's defense gave the Sabers' offense all they could handle. NHS' junior goalie Brianne Miner recorded 13 saves as the sent back and blocked Sus Valley's shots on goal.