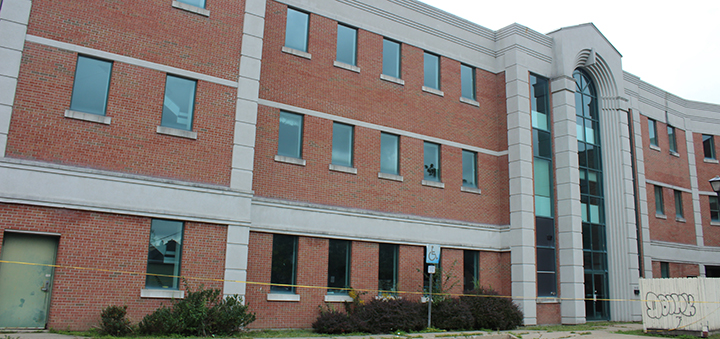 14-16 South Broad Street in Norwich, where Development Chenango Corporation hopes to put in a new boutique hotel. (Photo by Sarah Giglio)
NORWICH - Efforts to plant a new hotel in downtown Norwich inched a step forward Wednesday with the Development Chenango Corporation's closing of 14-16 S. Broad St.
DCC is now planning its next move to make the project a reality. The agency aims to launch a fundraising campaign by the fall with hopes of making building modifications that will attract credible developers, as well as have next-level talks with the few developers who have already expressed interest.
DCC, the economic development arm of Commerce Chenango, announced its intent to buy the building in June. Last month, it laid out a timeline to have a boutique hotel in downtown Norwich by 2023.
Though no commitments have been made, Commerce Chenango President and CEO Kerri Green says she's optimistic about sticking to that timeline and should have a clearer picture by year's end.
"Ultimately the goal is to make the building attractive to a developer who will put a boutique hotel in downtown Norwich," said Green. "Nothing is a done deal. We're far from that. We're still in the investigative process. The relationship with a developer is a two-way street; we want them to come in and do this, but we also want to make sure it's a company or developer that we want to do this project with."
Hooray more future welfare housing coming to downtown !!!
Please, login to comment.
---