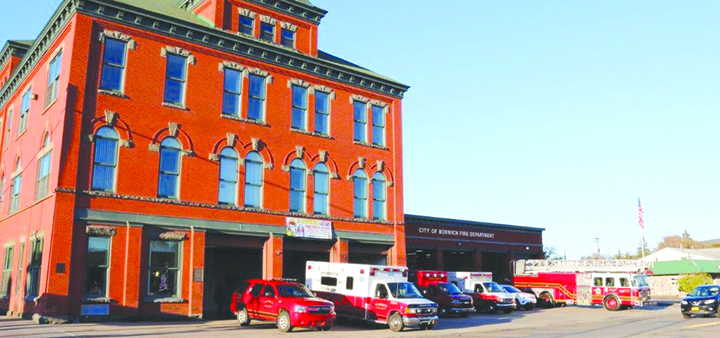 The City of Norwich Fire Department was approved by council members Tuesday, August 23 to purchase a used ladder truck. The purchasing price is $385,000, and the rig will replace their current 1994 ladder truck, which was purchased in 2013. (Sun File Photo)
NORWICH — The City of Norwich common council met for their monthly meeting on Tuesday, August 17. During the meeting, the council approved the purchase of a new-to-them aerial firetruck, the repaving of the Norwich skate park, and appointed Anthony Testani as Youth Bureau Director.
Testani's appointment was voted in unanimously by all present council members, and will become effective on August 23, according to the resolution read aloud during the meeting.
"Anthony Testani of Norwich, New York, being hereby is appointed to filler of a yearly two year term, expiring December 31, 2022, to the position of Youth Bureau Director," read City Clerk Agnes Eaton. "That position will be at $17,538 and 19 hours per week, effective August 23, 2021."
Currently, the Youth Bureau Director is Robert Mason, who has held the position for the past 25 years and recently announced his retirement.
Norwich Mayor Shawn Sastri threw his hat in the ring for the position, drawing controversy from city residents. Ultimately, he withdrew his application and plans to finish out his term as mayor.
"It just didn't feel like the support was there so I just felt I would finish my term out as mayor," said Sastri.
During the meeting, council members also approved the Norwich Fire Department's request to purchase a 2006 Pierce brand ladder truck, priced at $385,000.