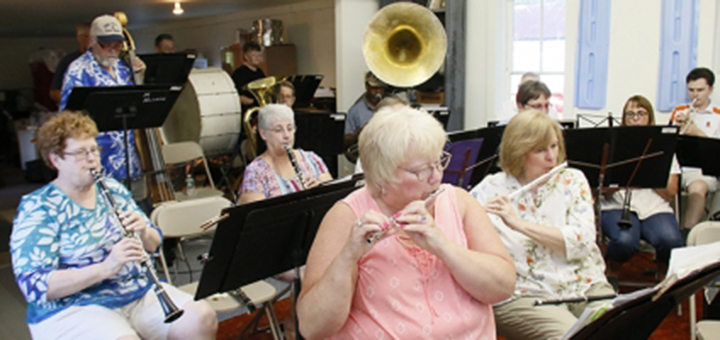 The Smyrna Citizen's Band performing in 2019. This year they will be holding three concerts over the month of August, with the next performance scheduled for Monday, August 16. (Sun File Photo)
SMYRNA — The Smyrna Citizen's band will be holding their second concert of the season on Monday, August 16. The concert will run from 6 to 7 p.m., and will be located on the lawn to the right of the library/bandstand.
Town of Smyrna Town Clerk Geraldine Day said the concert band has been performing for over 100 years, and usually holds six concerts through the summer. But, due to COVID-19 they've had to downsize to three.
"It's usually six concerts starting in July, but COVID has put us late so we are in hopes, weather permitting, to get three in August," said Day.
The band also occasionally holds Christmas concerts, according to Day. She said at this time they are unsure if they will be held this year.