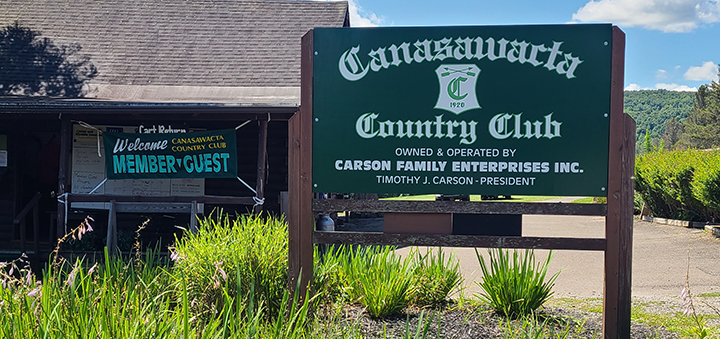 The Canasawacta Country Club Member-Guest Golf Tournament begins this Thursday, August 5, at 8 a.m. 200 participants are registered for the competition this year, according to General Manager Tim Carson. (Submitted photo)
NORWICH — The Canasawacta Country Club is gearing up for it's 63rd Annual Member-Guest Golf Tournament. The three-round event is set to begin with practice rounds on Wednesday, August 4. Participants will begin playing in earnest on Thursday, August 5, at 8 a.m.
Canasawacta Country Club General Manager Tim Carson said they have 200 participants registered for the competition this year.
"It's a highly competitive event, and that's what has kind of made it so special and grown throughout the years. And our golf course, we certainly are proud of it," said Carson. "It does attract a lot of good golfers so the level of play is very high."
Participants are signed up as two-person teams, according to Carson. He said the teams shoot 18 holes, and the best score between the two players is recorded as their team score.
"You're taking the best score out of the two players on each hole. So for the two-man team you just have one regular score for 18 holes," said Carson.
Teams are also split into flights based on skill level, Carson said, which leads to the tournament having nine different winners.
"Everybody is put in a group of golfers that is similar in ability. So instead of using the handicap system, we flight them based on what their scores are. So actually there will be nine different winners of the Member-Guest Tournament," Carson explained.