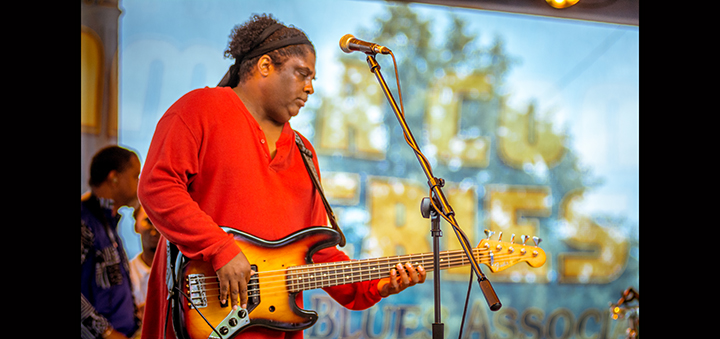 The NBT Bank Summer Concert Series performance by Terrance Simien and The Zydeco Experience was the fourth show of eight slated for this summer. Concerts will occur every Thursday through the end of August, with the Chenango Blues Fest falling on Friday, August 20, and Saturday, August 21. (Photo by Timothy C. Brown)
NORWICH — The NBT Bank Summer Concert Series began earlier this month, and has drawn massive crowds every week.
"It's been going fantastic. We've had record crowds to start the year. And we had rain for the first week, but we lucked out for the next two," said Chenango Blues Association Event Organizer Eric Larsen.
The weekly shows are made possible by donations from various organizations in the area, according to Larsen.
"We've got the great sponsorship. NBT, RC Smith, Greater Norwich, and you know, those folks give us the resources to put on the kind of shows you just don't see in other communities," he said.
He said the summer concerts are important to the area because it gets people out in the community, as well as draws residents from outside of town.