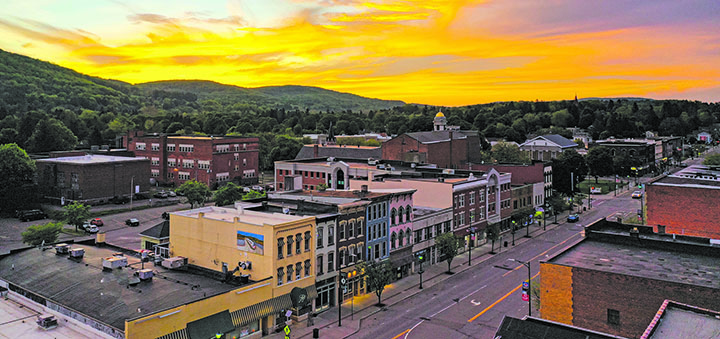 South Broad Street, part of Norwich's downtown district, will have the opportunity for improvement and revitalization should Norwich be awarded the $10 million in funding from the District Revitalization Initiative. (Submitted photo)
NORWICH — Commerce Chenango in Norwich is in the process of preparing an application for funding through the District Revitalization Initiative (DRI). The purpose of the funding is to provide renovations to "downtown districts," according to Commerce Chenango CEO Kerri Green.
"So it's a competitive competition where one application in each region would win $10 million for what they consider downtown," said Green. "Basically to redo your entire downtown district."
According to Green, New York State is broken up into regions, and each town within those regions can apply. Norwich is considered the Southern Tier, and is competing for the funding with every other applying town in that region.
If Norwich's application wins, the city would be given $10 million to improve the downtown area, which according to Green, spans from Rexford Street, down Broad Street, to the SUNY Morrisville Norwich extension.
Green said a steering committee focusing on the application has been looking into what could be improved in that area.
"If we just had $10 million, what could we do? And so the committee has been working to identify what some of those areas are," she said. "Where should we focus our energy to make our community more attractive, because ultimately that's what this is all for, right? To make our downtown attractive, to bring people here, to add jobs to add workers into the workforce."