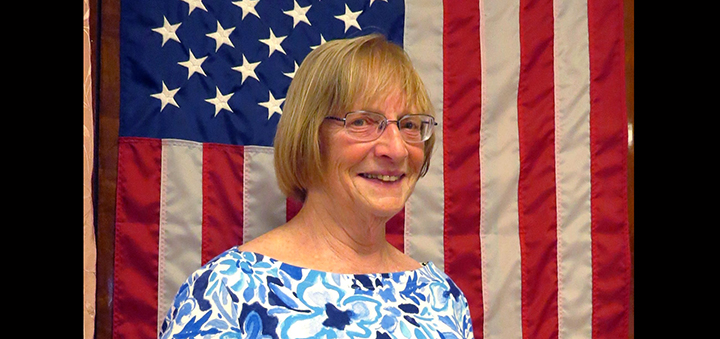 Louise Spicer, the newly installed ALA Unit 376 president holding the symbolic gavel.
(Photo by Jeanie Petersen)
OXFORD – The Fort Hill Auxiliary (ALA) Unit 376 held the installation of their new officers during a meeting last month. Discussion about future events and projects has members excited about the upcoming year.
The new 2021 – 2022 officers are Louise Spicer - president, Christine Gregoire - first vice president, Jan Pollard - second vice president, Jeanie Petersen – membership/treasurer, and Trudy Huggins - secretary.
Past president Jan Pollard passed the gavel to incoming president Louise Spicer in a symbolic gesture of leadership. Pollard has served as president for the last four years, and has stayed on as second vice so she will be able to offer her guidance to newly elected president Spicer.