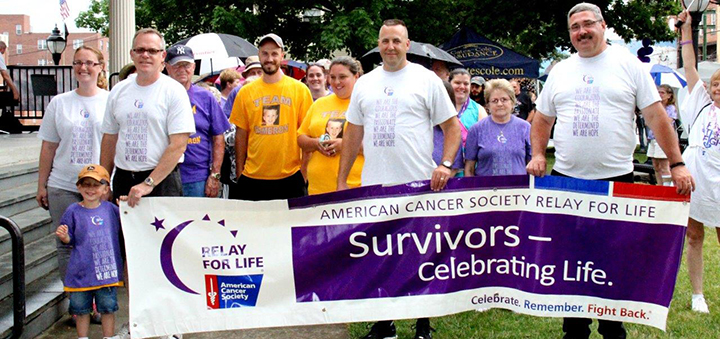 The 21st Annual Relay for Life event, held in East Park in Norwich. This year marks the 25th and final year of the walk-a-thon event. (Sun Archive Photo)
NORWICH — Relay for Life has been a staple in the Norwich community for 25 years, returning every year to raise money to fight cancer.
Unfortunately, due to a decline in participation and COVID struggles, the Chenango County Relay for Life will be holding its final event on Saturday, July 17.
"The American Cancer Society (ACS) is kind of taking a turn in what the Rely for Life looks like on a national level too," said committee member Marie Loughren. "Because I think the events nationwide have changed. The groups don't necessarily want to spend the 24 hours overnight, walking all night. They don't have that participation nationwide, not just here. Even other local ones to us, they've gone in different directions."
Relay for Life began as a 24-hour non-stop walk. In May of 1985, in Tacoma, Washington, a man named Gordon "Gordy" Klatt both walked and ran around a track for 24 straight hours. His motive was to raise money to donate to the ACS for their fight against cancer.
According to the ACS Relay for Life website, Klatt walked and ran over 83.6 miles, and raised $27,000. The following year, 19 teams signed up for the walk-a-thon, and Relay for Life was born. The group raised $33,000 that year.