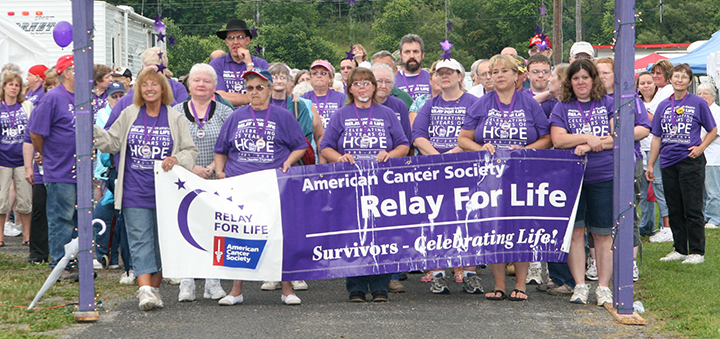 A previous Chenango County Relay for Life. This year's relay will be held on July 17 in East Park, and will only be open to participants, survivors, family members, and specially invited guests. (Photo from Relay for Life of Chenango County Facebook page)
NORWICH — The annual fundraiser to fight cancer, known as Relay for Life, is returning to Norwich for it's 25th and final year.
Unfortunately over the years, the Relay for Life in Chenango County has seen a downturn in participation, which was only made worse by the COVID-19 pandemic, according to Event Chairman Lynne Robertson.
"The last two years didn't help anybody. Our participation I think was down with everybody anyway," said Robertson. "We have a number of teams that are just not doing anything this year because they're still working from home and they don't have the ability to fundraise and everything."
Committee member Marie Loughren said the American Cancer Society (ACS), who oversees the events across the nation, has begun to change the way they do the events as well.
"The American Cancer Society is kind of taking a turn in what the Relay for Life looks like on a national level too, because I think the events nationwide have changed," said Loughren. "The groups don't necessarily want to spend the 24 hours overnight, walking all night. They don't have that participation nationwide, not just here."
"I think COVID too also made the ACS- it forced them to change. Like I think it was in the works, because they were seeing the participation dwindle. But then all of a sudden last year when they were forced to go completely virtual, they started turning," she added.