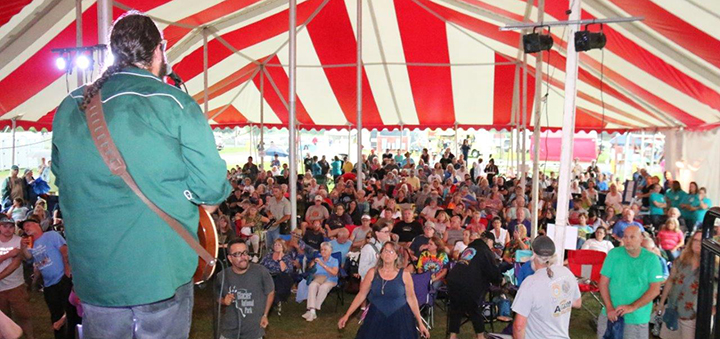 Nate Gross performing at the 2019 Chenango Blues Fest. This year's festival, and the NBT Bank Summer Concert Series, will be moving forward mostly unencumbered by COVID-19 restrictions. (Sun archive photo)
NORWICH — After Governor Andrew Cuomo announced Tuesday that most COVID mandates would be lifted, the Chenango Blues Association announced they would be updating their guidelines for the NBT Bank Summer Concert Series and the Chenango Blues Fest.
Earlier this week, Chenango Blues Association Representative Eric Larsen acknowledged that the guidelines change rapidly, and stated, "The minute we're allowed to go back to doing it the old way we will." It seems that day came sooner rather than later.
Now, the Summer Concert Series will look a lot like it used to, according to Larsen.
"So our understanding is that the press conference yesterday by Governor Cuomo and accompanying press release says that outdoor events no longer need to do the COVID screening," said Larsen. "For our Thursday night shows, no more need for fences, for checking vaccination, it's a huge improvement."
He also stated that masking and social distancing will now be "on the honor system," as they will not be checking for proof of vaccination.