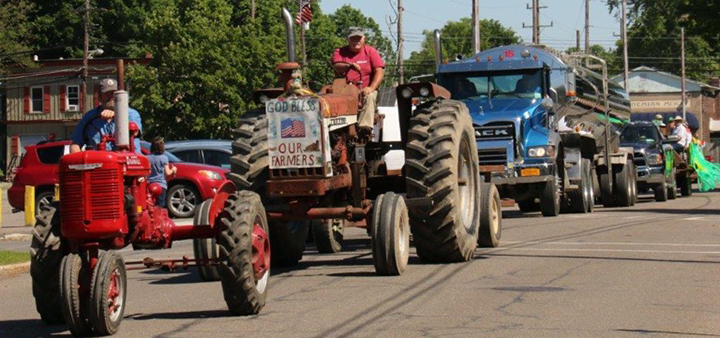 The 2019 Dairy Day parade. This year's parade will be held on June 19 at the Chenango County Fairgrounds, at 10:30 a.m. (Photo by Frank Speziale)
NORWICH — The Chenango County Dairy Day is fast approaching, and officials are getting everything in place to ensure a successful day.
The event, which will be ringing in it's 20th year, is taking place on June 19, with the parade set to take place at 10:30 a.m.
USDA Natural Resources Conservationist and Dairy Day Committee member Karen Hoffman is assisting in the planning of the parade, which she said will look a little different this year.
"We used to do it in the City of Norwich you know, like on the streets, but this year because it's all kind of last minute planning we decided to do it on the track and the grandstand," said Hoffman. "Because we were not sure exactly what the regulations were gonna be."