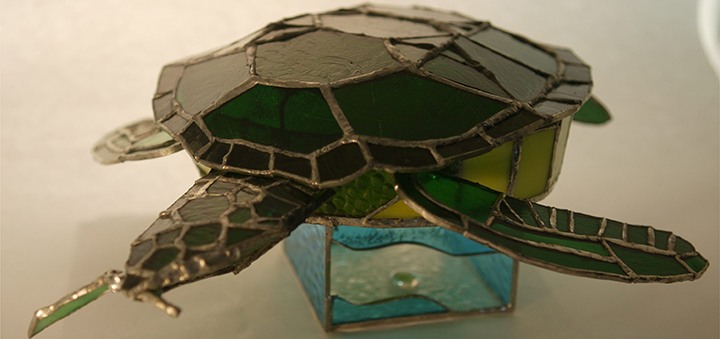 Stained glass artwork by Rainy Collins-Vickers will be on display at the Chenango Arts Council from June 11 to June 25 as part of their first in-person gallery opening since the start of the pandemic. (Submitted photos)
NORWICH – After more than a year of being unable to present live shows and in-person galleries the Chenango Arts Council is having its first live event this Friday at no cost to attendees.
According to Chenango Arts Council Administrative Assistant Mary Beth Miller, starting at 5:30 p.m. on Friday at 27 West Main Street in Norwich, the Raimy's Creative Visions stained glass art gallery will be open to the public.
Miller said the show will run until June 25, and the Chenango Arts Council is now open from 10 a.m. to 5 p.m. Tuesday through Friday.
She said Rainy Collins-Vickers and her stained glass art were chosen because Rainy is able to bring a sense of movement to her "sculptured" artistic original creations.