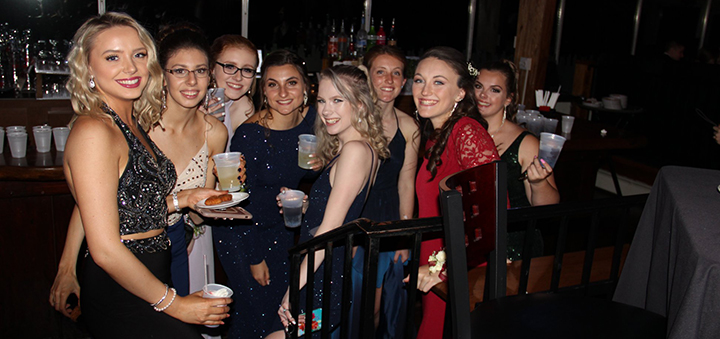 Taken during the 2019 Norwich Prom, officials said this year's prom could look more like this as things return to normal. (Norwich High School Photo)
NORWICH – After a year of holding back social events due to the pandemic, this year's junior and senior proms are on for this Saturday, and substance use prevention advocates have a challenge for after prom attendees.
According to Chenango Substance Abuse Prevention Coalition and Tobacco Free Chenango Coordinator Jamie Hagenbuch, thanks to dropping COVID-19 numbers prom has returned and now is the time to engage students and help promote substance use free lifestyles.
Hagenbuch said on June 5th the Norwich High School prom will take place after a year hiatus, and during the After Prom Party there will be a contest.
"To help keep them safe, the Chenango Substance Abuse Prevention Coalition and Tobacco Free Zone are teaming up to provide a contest at the long-standing Norwich City School After Prom Party called, What I Did Instead NHS," said Hagenbuch. "Students will take three photos sharing their substance free prom poses."
"Those who would like to participate are asked to post three photos one before, one during and one after the prom to their social media using the hashtag #WhatIDidInsteadNHS."
She said prizes for most entertaining, most creative, and most school spirited will be awarded, with the grand prize being an Enchanted Forest experience for one lucky group.