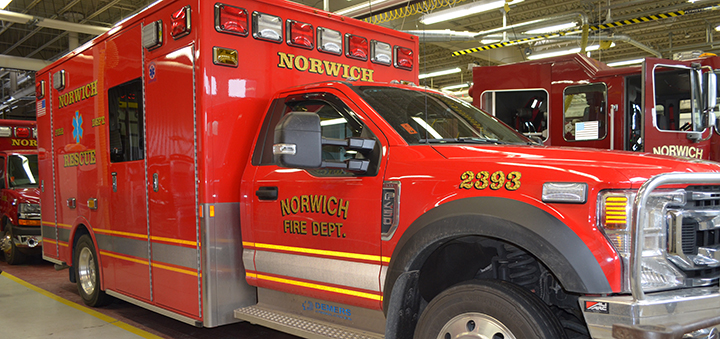 Norwich held a Joint Committee meeting Tuesday. During the meeting, Fire Chief Jan Papelino discussed new changes to the county's Mutual Aid agreement. (Photo by Sarah Giglio)
NORWICH — The Norwich Common Council convened Tuesday and discussed the recent changes to the mutual aid agreement for emergency ambulance services.
Fire Chief Jan Papelino said he met with county officials to discuss the mutual aid agreement.
He stated that a plan was presented to hire more part-time staff, including Advanced Life Support (ALS) and Basic Life Support (BLS) staff members.
"He laid out the plan that says that they're going to hire 12 part-time people, BLS people, and eventually four ALS people in fly cars and station them in South Otselic and Bainbridge," Papelino said. "I think it was about $250,000 they dedicated to it this year."
Fly cars are vehicles used by EMS to get to patients and administer aid, but are not equipped to transport patients.
Papelino also stated that an overwhelming majority of the board voted to approve the plan. He said this is an important step in the right direction for EMS services.