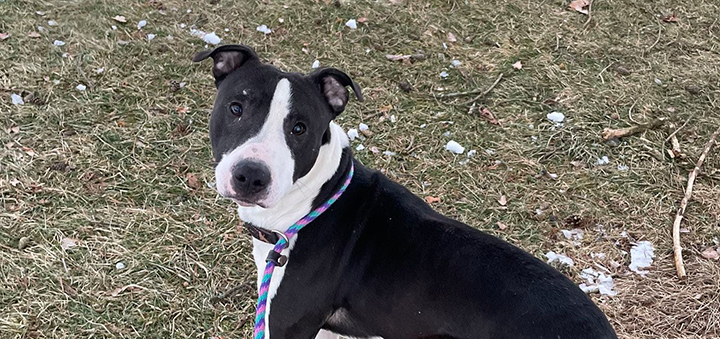 According to representatives from the Chenango SPCA, Genesis is a three-year-old dog who could use a family that would help him burn off some extra energy. Those who are interested in learning more about Genesis can visit https://chenangospca.org/search-dogs/ for more information. (CSPCA Photo)
CHENANGO COUNTY – The Chenango County SPCA was able to raise $116,282.82 through its partnership with the Save-A-Life Foundation and generous community support.
According to Chenango SPCA Executive Director Annette J. Clarke, this year's campaign was themed as: "Give the Gift of Life," where Staffworks matched every donation, dollar-for-dollar during December, up to $10,000 to the animal shelter.
She said Staffworks donated an additional $1,000 for every $5,000 raised. She added that with limited visitation and an inability to hold regular fundraising events, the Chenango County SPCA has relied on regular community donors and savings to cope with the ongoing pandemic.
"The Chenango County communities and all our donors have absolutely wowed us with their support," said Clarke. "As the donations rolled in, anywhere from a few dollars to thousands, we now know that the people of this community love animals and how we care for them."
"As we are now considered a no-kill shelter it means we take care of the animals longer and help those in need."