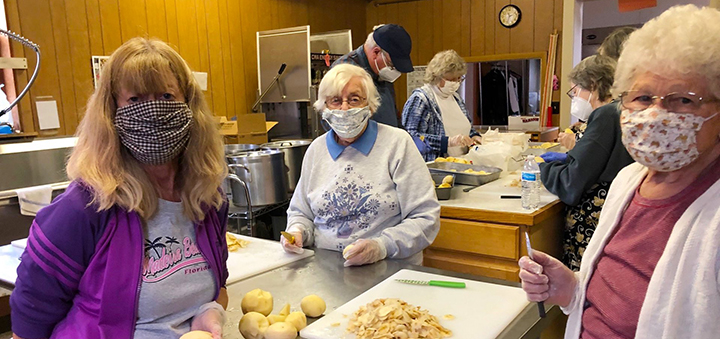 Some of the volunteers, at St.Paul's Church, who helped to put together the Thanksgiving feast that served 220 people.
 (Photo by Audrey Johnson)
OXFORD - The Church Women United (CWU) of Oxford have been sponsoring the annual Free Thanksgiving Dinner (formerly held at St. Joseph's Church) for thirty-six years. This year, with the pandemic, the dinner was prepared and distributed as a take-out only, at St. Paul's Episcopal Church Parish House. It provided a larger kitchen and parking area (and still cars were parked around the block). Many volunteers, as always, lent a hand to make the dinner a great success; and those people deserve thanks for this labor of love, and this year, an anonymous card gave some love back.