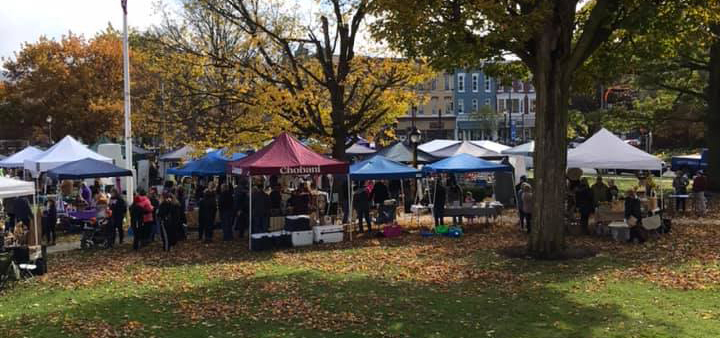 Event organizers said this year's Saturday in the Park with Chobani series will have a newly added focus on coronavirus safety while still providing attendees with local vendors and entertainment. (Submitted Photo)
NORWICH – Saturday in the Park with Chobani is taking place this weekend with social distancing guidelines in effect.
According to Saturday in the Park with Chobani Event Organizer Mindy Chawgo, from 9 a.m. to 1 p.m. on Saturday September 19, and for six consecutive Saturdays in total, the event will have vendors and entertainment near the Chenango County Courthouse in Norwich.
"It's going to be six feet apart, all the vendors are going to be spread out, and there will be mask ambassadors to make sure everyone has their masks on," said Chawgo. "I think with the market downtown we can keep everything really safe, and it's something important that we all have to enjoy."
Chawgo said a sense of community has been impacted by the coronavirus with the cancelation of major events like Thursday Nights in the Park, Blues Fest, and Gus Macker. She said it's important that people have safe events that they can attend to get out and have fun with their families during these difficult times.