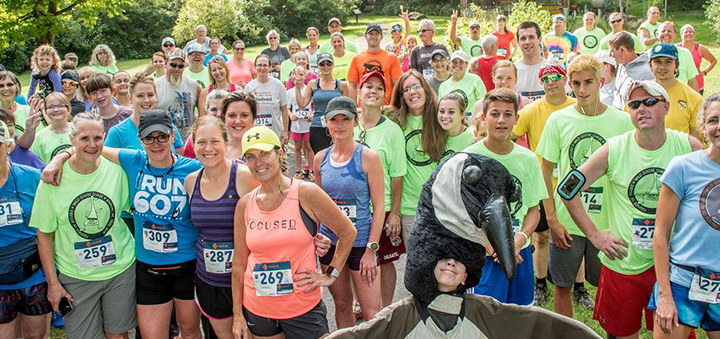 Last year's Wild Goose Chase 5K brought people from around Chenango County to the Rogers Center in Sherburne, representatives of Friends of Rogers said hopefully this year people around New York State will participate in the virtual 5K. (Submitted Photo)
SHERBURNE – Friends of Rogers will host a weeklong virtual 5K this year with prizes and t-shirts available for participants.
The Rogers Center in Sherburne is operated by Friends of Rogers Environmental Education Center, Inc., a nonprofit organization that offers educational programs for people of all ages.
According to Friends of Rogers Executive Director Simon Solomon, this year's Friends of Rogers Wild Choose Chase 5K will open on Saturday, September 5th and continue through Saturday, September 12th to support their nonprofit.
"There will be no congregation of people at a starting line due to the coronavirus," said Solomon. "That being said the course at the Rogers Center will still be an option for people if they so choose."
"We've also lowered the age requirement so children four and up can participate too, and we're hoping to get entire families involved this year."