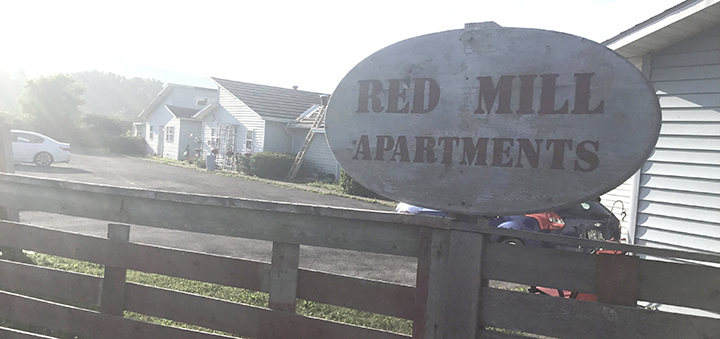 Red Mill Apartments, located off State Route 80 in the Town of New Berlin, is one of five properties likely to be rehabbed as Greater Opportunities pursues federal grants to meet the needs of low income housing in the New Berlin area. (Photo by Shawn Magrath)
NEW BERLIN – Greater Opportunities, the newly merged organization of Opportunities for Chenango and Opportunities for Broome, is pursing the purchase and renovation of several properties in the New Berlin area that the organization says will help breathe new life into the community.
The agency is specifically eying Red Mill Apartments, a housing complex located off State Route 80 just north of the Village of New Berlin. A tax credit property built in the 1990s to meet the needs for affordable housing, Red Mill was managed by the nonprofit New Berlin Housing and Preservation Company. But financial hardships have been unshakable for the nonprofit in recent years, making it impossible for it to keep up its properties and, with more than $67,000 in back taxes, throwing it into dissolution.
In June, the Chenango County Board of Supervisors authorized a reduced amount of $22,000 to transfer Red Mill Apartments and other properties to Greater Opportunities. The agency is now pursuing a $3 million federal grant that will allow them to rehab the property and create more safe and affordable housing for income-qualified residents.
Greater Opportunities CEO Mark Silvanic said hopes are to close on the property by the end of the month and enter a contract for work within a year.