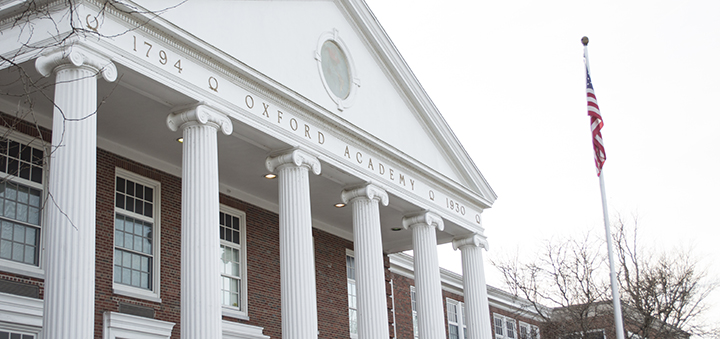 Oxford Academy and Central School District is one of several districts in Chenango County that's soliciting feedback from community members about what school should look like when students return in September. (Evening Sun file photo)
NEW BERLIN - Amidst national debate about whether schools should reopen this fall, many local school districts are seeking community input as they grapple with the uncertain course of public education in the COVID-19 era.
Several Chenango County schools, including Oxford, Unadilla Valley, and Otselic Valley are soliciting feedback from stakeholders that will shape their game plan when students return in September.
Schools are presently awaiting guidance from New York State on how to proceed. Governor Andrew Cuomo announced Wednesday that New York State will decide during the first week of August whether schools will reopen in the fall. The state plans to issue opening guidelines for school districts on Monday.
Schools must submit a reopening plan to the state by July 31. Most districts are considering three potential scenarios of reopening where students either return as normal, continue virtual learning, or receive a hybrid of in-school and virtual learning.
But before moving forward, many districts are seeking feedback through the use of online surveys that dive into issues of safety, transportation, technology and internet capabilities, and the stress tied to it all.
"What we're finding now tends to lean towards the idea that kids need to be in the classroom," said Unadilla Valley School Superintendent Robert Mackey. "People want kids to have interactions. They want face to face instruction. They believe school is important."