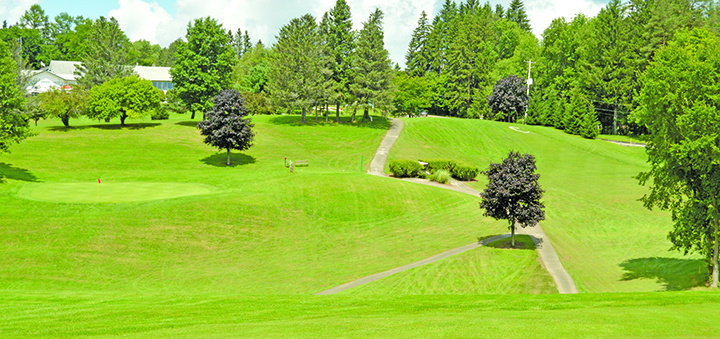 A view of the Canasawacta Country Club course from the 5th fairway during the 60th Annual Member-Guest tournament. The Member-Guest tournament is still scheduled to take place August 5-8 for the 62nd straight summer. (Meagan Schulz Photo)
NORWICH – With the COVID-19 pandemic bringing postponements and cancellations of many yearly summer events, the Canasawacta Country Club Member-Guest tournament will not be one of them.
Earlier this week, CCC's General Manager Tim Carson announced the 2020 Member-Guest Tournament will take place the weekend of August 5-8, keeping the summer tradition at the course on the schedule for the 62nd straight year.
"Everyone here at the club is very excited that the event will still take place," said Carson. "It is a tradition that many – both the members and the guests – look forward to every August and we are happy to still host."
Golf courses have been one of the few business entities allowed to remain open for most of the New York State on PAUSE as social distancing precautions can take place at the large outdoor locations. The CDC and New York State implemented mandated guidelines at all golf course at the start of the PAUSE Executive Order back in March to promote safe, social distancing regulations.