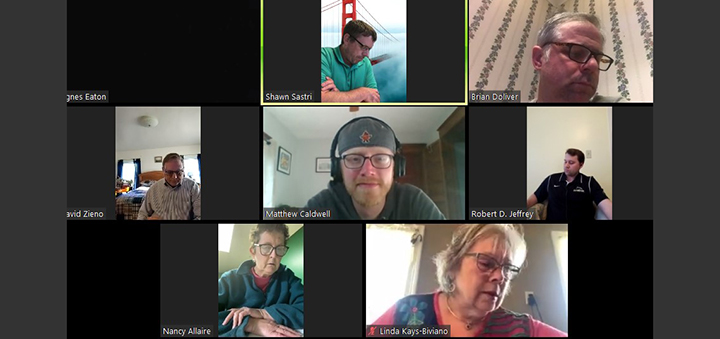 The City of Norwich Common Council met last night and approved a new local law establishing a new day for grievance day and a new local ordinance establishing a fine for multiple false fire alarms. (Screenshot of Zoom meeting taken by Catherine Sasso)
NORWICH – At the City of Norwich Common Council meeting Tuesday, the board passed a new ordinance aimed at reducing false fire alarms by fining repeat offenders. The board also passed a new law about grievance day rescheduling.
"The Grievance Day Establishment of the City of Norwich" was the first local law to be passed in 2020. According to the City of Norwich, the purpose of the law is to establish the day for the public to have a hearing by the Board of Assessment Review of the City of Norwich for grievances addressed to real property tax assessments on an alternate date.
Alderman David Zieno said, "This was to delay the grievance day from the original schedule and I believe it would put it on June 3."
The first new ordinance of 2020 was intended to curtail false fire alarms in the City of Norwich. This ordinance was established after Norwich Fire Chief, Jan Papelino, brought to the councils attention that the fire department was going on an excese of false fire alarm calls to the same properties.