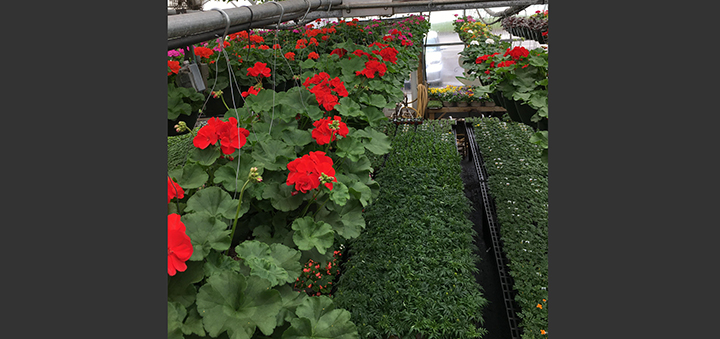 Pires greenhouses are open and stocked with flower baskets and vegetable plants. The flower shop can deliver up to a 50 mile radius of their shop. (Photo submitted by Pires Employee, Ryan Coy)
This Sunday, on May 10, nearly 100 countries will celebrate mothers all around the world. Many families have special traditions to celebrate the holiday. I remember every Mother's Day as a child waking up early and making Mom peanut butter toast and my step-dad helping us make her a cup of coffee. We would bring it to her in bed with a card and maybe some flowers we picked outside.
My mom, Mary Rotundo, has witnessed countless women becoming mothers for the first time. For 35 years she's worked as a registered nurse. For the last 25, she has worked in labor and delivery. Many of those years she worked in the maternity ward of Chenango Memorial Hospital.
"My favorite part of being a Maternity nurse is being able to witness and participate in a mother meeting her child for the first time. Especially first time mothers, who can't believe they grew a little human in their belly, and now that little human is all theirs," she said.
This is probably because this is her favorite part of being a mother. "My favorite part of motherhood? Watching your own little humans grow from wiggling being inside of you, to become their own person. Knowing that you gave life to someone and watching them grow."