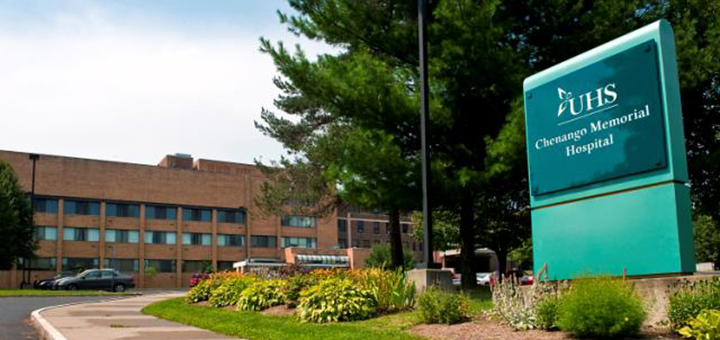 Chenango Memorial Hospital implements steps to ensure the health and safety of patients, residents, and staff by having a dedicated COVID-19 unit, negative pressure rooms, and setting up virtual visits. (Submitted Photo)
NORWICH – Chenango Memorial Hospital is taking several precautionary steps to ensure the well-being of patients, residents, and staff.
Like other healthcare facilities, Chenango Memorial Hospital is screening everyone who comes into the building. With the continuation of upgrades to the building, this includes vendors and contractors.
According to Vice President of Operations Chris Kisacky, the hospital has taken further steps to ensure they are doing everything they can to keep staff and patients healthy in preparation for a surge of patients, including turning storage containers into outside triage stations.
"You may have seen the big containers outside the emergency room. They're actually quite nice inside," said Kisacky. "Those that are presenting to the emergency room without respiratory symptoms, we want to keep them out of the hospital completely. We will triage them and hopefully have their disposition and send them on their way without them ever having to hit the main hospital."
Kisacky said the hospital has received comments from the community about their policies being more restrictive than other facilities. The hospital is also home to a five star nursing home, and Kisacky says these policies are to keep those residents safe.