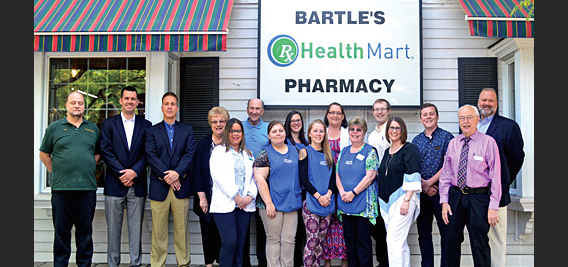 Bartle's Pharmacy is offering pre-made Easter baskets, as well as custom easter baskets to make the holiday easier on families.
OXFORD – Bartle's Pharmacy is making Easter a little easier on families by providing curbside pickup of Easter baskets.
Bartle's Pharmacy Office Manager Patty Pollock explained that they have various options for how people can receive their baskets.
"We have pre-made baskets, some are geared for boys, some for girls," said Pollock. "If you need six packs of gum, six candy bars, six stuffed animals, we can do that shopping for you and bring you those items curbside."
If a customer would like a custom basket with specific items that's not already in a pre-made basket, Bartle's will put one together for you.