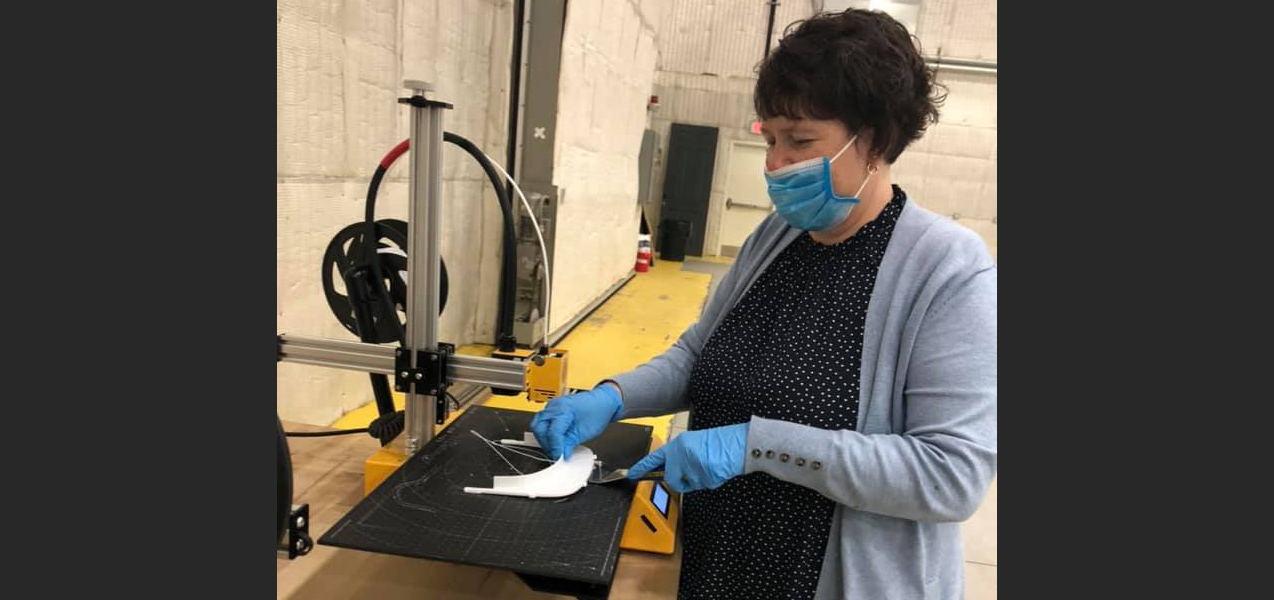 Norwich High School Principle, Kisten Giglio, traveled to Syracuse with her family to help assist is the assembly of face shields. Parts for the shields were produced by the high school's T-Rex 3D printer.
NORWICH – Norwich High School recently joined an initiative based in Syracuse to help produce face shields for healthcare workers all across New York.
Norwich High School Principle Kisten Giglio contacted the school's technology teacher, Christopher Klatt, after reading an article about how two organizations, American High and Budmen Industries, were working together to produce 3D printed face shields.
"My principle emailed me a link to an article about how in Syracuse they were 3D printing parts for a 3D mask and wanted to know if we could do it as well," said Klatt.
Klatt downloaded the information needed for the design of the shield, and did a test run using the school's T-Rex 3D printer.
"I tried it and it worked," said Klatt.
"The printer makes the plastic brims that sit against your forehead, and a clip that goes in the back," said Klatt.