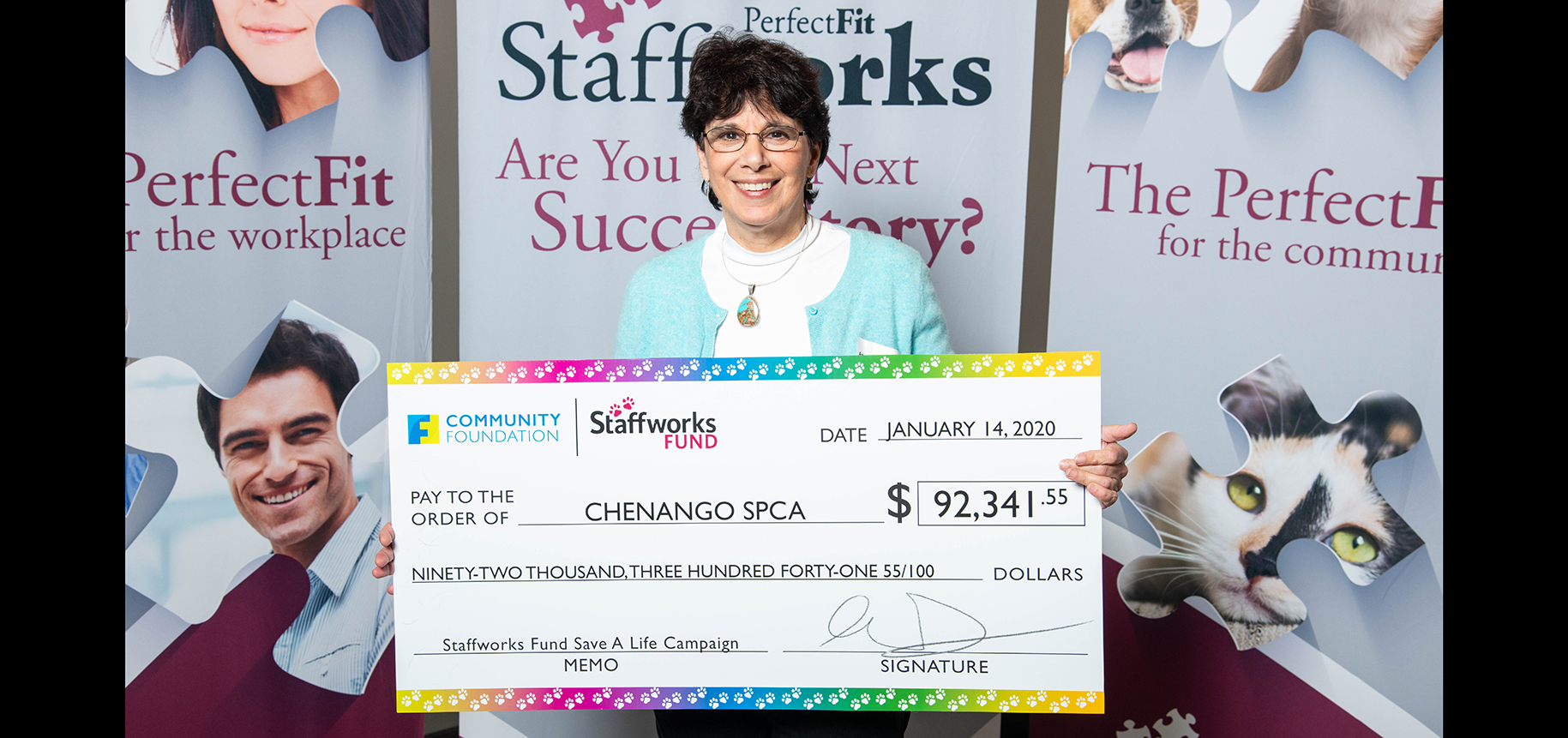 Chenango SPCA Executive Director Annette Clarke accepts a check for $92,341.55 from the Staff Works Fund Save a Life campaign after a month long of fundraising efforts.
NORWICH – The Chenango SPCA raised $92,341.55 during this year's Save A Life Campaign. $70,341.55 came from community donations and the Staffworks Fund provided a $22,000 match.
Representatives from the Staffworks Fund and the Community Foundation of Herkimer & Oneida Counties announced that the Staffworks Fund Save A Life Campaign raised $1,844,350 from December 3 to December 31. The previous record of $680,804 was set in the 2018 campaign.
The Staffworks Fund Save A Life Campaign provided matching levels for community donations made to 29 Central New York animal welfare organizations in 13 counties.