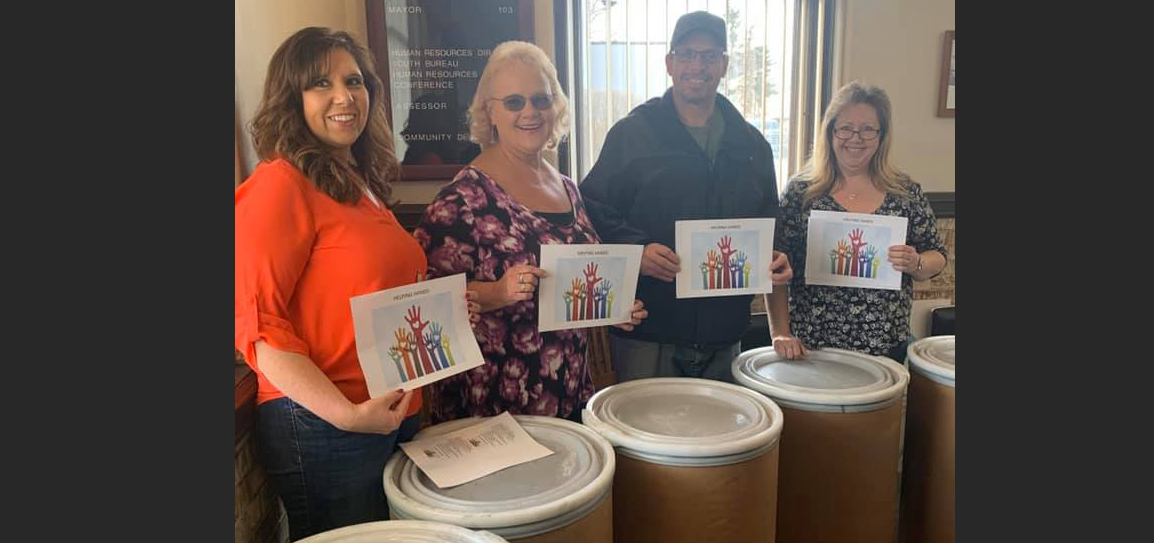 Mayor of Norwich, Shawn Sastri, stands with the cities financial department as they procure bins to place in local government offices.
NORWICH – Norwich government officials work in tandem with non-profit group Helping Hands to increase donation collecting efforts.
City of Norwich Mayor Shawn Sastri stated that after the women at the cities finance department volunteered at the first Helping Hand Community Night, they came to him with ideas on how they could continue to help the grass route organization.
"They went (to the community night) and I followed up with them after the event. They were just taken aback on by the amount of people that were there and they told me they wanted to do more. And I just want to support them," said Sastri. The mayor believes that efforts like the community donation night are beneficial to the community.
According to the Coordinator for Helping Hands, Lorri Race, the bins are being placed at five local government offices. This includes City Hall, Department of Public Works, Water Department, Norwich Police Department, and the Norwich Fire Department.