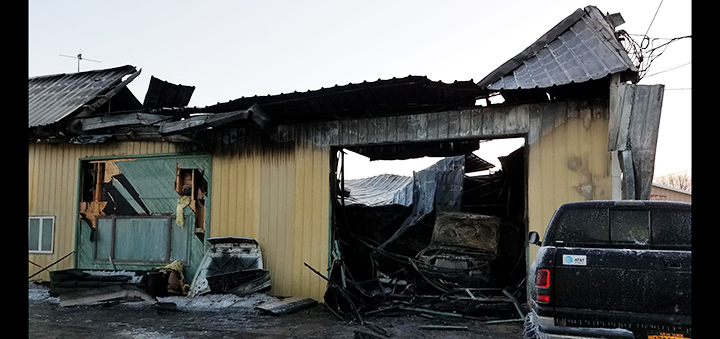 According to officials, MCM Solutions located at 99 Borden Ave in the City of Norwich was already in flames when they arrived around 6:06 p.m. Tuesday night. (Submitted photo)
NORWICH – A commercial business in Norwich suffered from extreme fire damage Tuesday night, officials said the fire started in a vehicle engine bay, and the building around the vehicle was fully involved in flames upon their arrival.
According to City of Norwich Fire Department Chief Jan Papelino, the fire department was dispatched to a fire at 6:03 p.m. in MCM Solutions on 99 Borden Ave in the City of Norwich.
"The first engine was on scene in approximately three minutes," said Papelino. "We know the fire started in the engine compartment of a vehicle parked in a bay, but there was a significant amount of damage to the vehicle, making it difficult to determine exactly what caused the fire."