Breaking News
NORWICH – Geneia Rood, 38, appeared in Chenango County Court at 11 a.m. Friday and pleaded to guilty to manslaughter in the second degree, a class C felony, and was sentenced to an indeterminate sentence of 3 and half to ten and half years in state prison. Rood admitted to having given a infant child she was babysitting alcohol, which resulted in... read more...
The Evening Sun is Chenango County, New York's Hometown Daily Newspaper.
We publish our print edition five days a week out of our Norwich, NY offices.
March 9th, 2014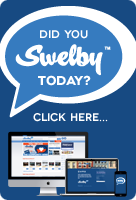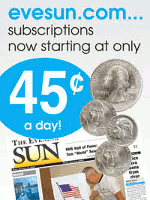 Local Headlines
The Evening Sun on Twitter
Reporter Blogs
© 2014 Snyder Communications/The Evening Sun
29 Lackawanna Avenue, Norwich, NY 13815 - (607) 334-3276