Progress Pursuit: Anything but Trivial
Welcome to a new twist on our Progress Chenango series.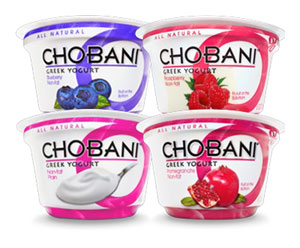 ---
Our prize is generously donated by Agro Farma, and is a one year's supply of their wildly successful Chobani Greek Yogurt.
This year we will test your knowledge of Chenango County and all the things made here. Read the Progress Chenango daily sections and take the daily quiz below.
If you have an online Evening Sun account, your name and other contact information and your previous answers will fill in automatically, otherwise, you will need to keep track of the answers daily and enter all your answers anytime from Friday, January 28th - February 1st.
You may also enter by mailing an official paper entry or bringing it to:
The Evening Sun
Attn: Progress Pursuit
18-20 Mechanic Street
Norwich, NY 13815.
(If you would like to set up an Evening Sun online account, please click here.)
Rules:
No purchase necessary. Making a purchase will not improve your chances of winning. Must be 18 years of age or older. Winner picked by random drawing of all fully completed and correct entry forms. If no one gets all answers correct, the winner will be drawn randomly from among those with the next largest number of correct answers. Illegible entries are void. Mailed entries must be postmarked no later than Tuesday, February 1st.
Employees of Snyder Communications (including family members or those living in the same household) are not eligible to enter the contest. By including your e-mail, you agree to receive special offers and/or promotional message from The Evening Sun and/or its affiliates. Your e-mail will not be sold or distributed to any third party.
Thank you for participating, but the contest is closed.
© 2018 Snyder Communications/The Evening Sun
29 Lackawanna Avenue, Norwich, NY 13815 - (607) 334-3276