Please sign in to your account before activating a subscription. If you do not yet have an evesun.com account, you can create one here.
Reporter Blogs
Sports Editor's Playbook, Dec. 8, 2014
Dec 8th at 7:45 pm
by
Pat
---
A time to give back to those who give back
Nov 26th at 8:40 pm
by
Ashley
---
A smoke-screen of progress, or the real deal? You decide.
Nov 6th at 11:37 am
by
Matt
---
Read All Reporter Blogs
---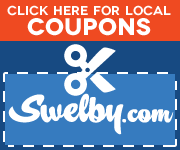 powered by
Pennysaver
Find what you're looking for:
© 2014 Snyder Communications/The Evening Sun
29 Lackawanna Avenue, Norwich, NY 13815 - (607) 334-3276