Community Events
Notices in The Evening Sunís Events column run as far in advance as space allows in the print edition.
Reporter Blogs
Sports Editor's Playbook, Dec. 8, 2014
Dec 8th at 7:45 pm
by
Pat
---
A time to give back to those who give back
Nov 26th at 8:40 pm
by
Ashley
---
A smoke-screen of progress, or the real deal? You decide.
Nov 6th at 11:37 am
by
Matt
---
Read All Reporter Blogs
---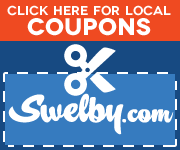 powered by
Pennysaver
Find what you're looking for:
© 2014 Snyder Communications/The Evening Sun
29 Lackawanna Avenue, Norwich, NY 13815 - (607) 334-3276