Reset Your Password
If you've forgotten your password or are having trouble logging in, enter your information below. You will receive and email with your username and a link to change your password.
Reporter Blogs
I'll see you at the mall
Apr 18th at 2:00 pm
by
Shawn
---
Easter dinner: tradition or innovation?
Apr 17th at 2:55 pm
by
Sami
---
Pot, meet kettle.
Apr 14th at 1:23 pm
by
Matt
---
Read All Reporter Blogs
---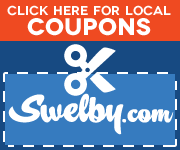 powered by
Pennysaver
Find what you're looking for:
© 2014 Snyder Communications/The Evening Sun
29 Lackawanna Avenue, Norwich, NY 13815 - (607) 334-3276